"Teaching children responsibility through virtual pet stewardship."
Holographic Fish Tank
The Aqua Cube is the main product designed and produced by spacefish.com, it's a digital fish tank using holographic projection technology. By bringing joyful experience of having an own pet, it helps children to learn what is like to take care of a life, time management, and create connections with friends.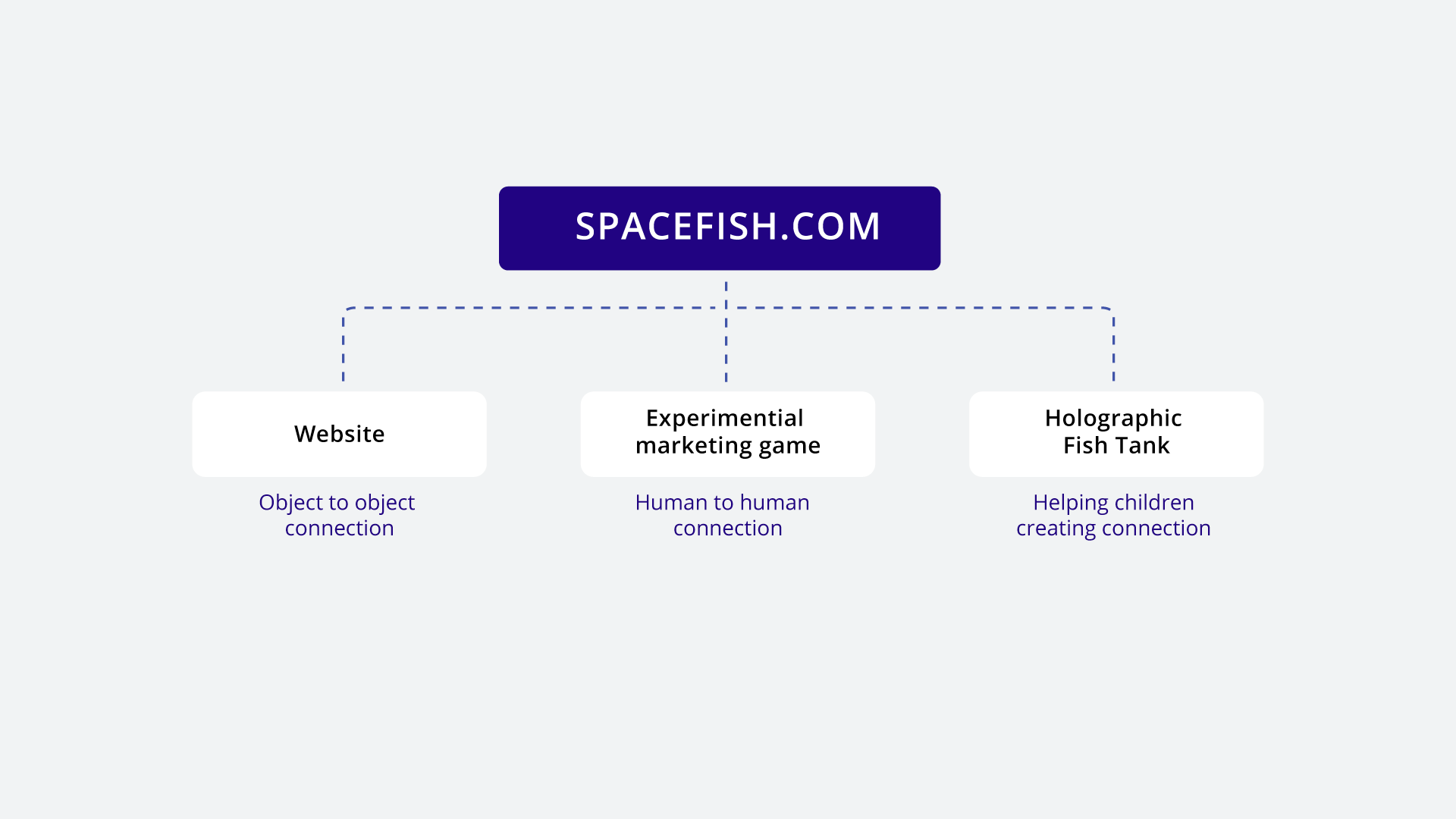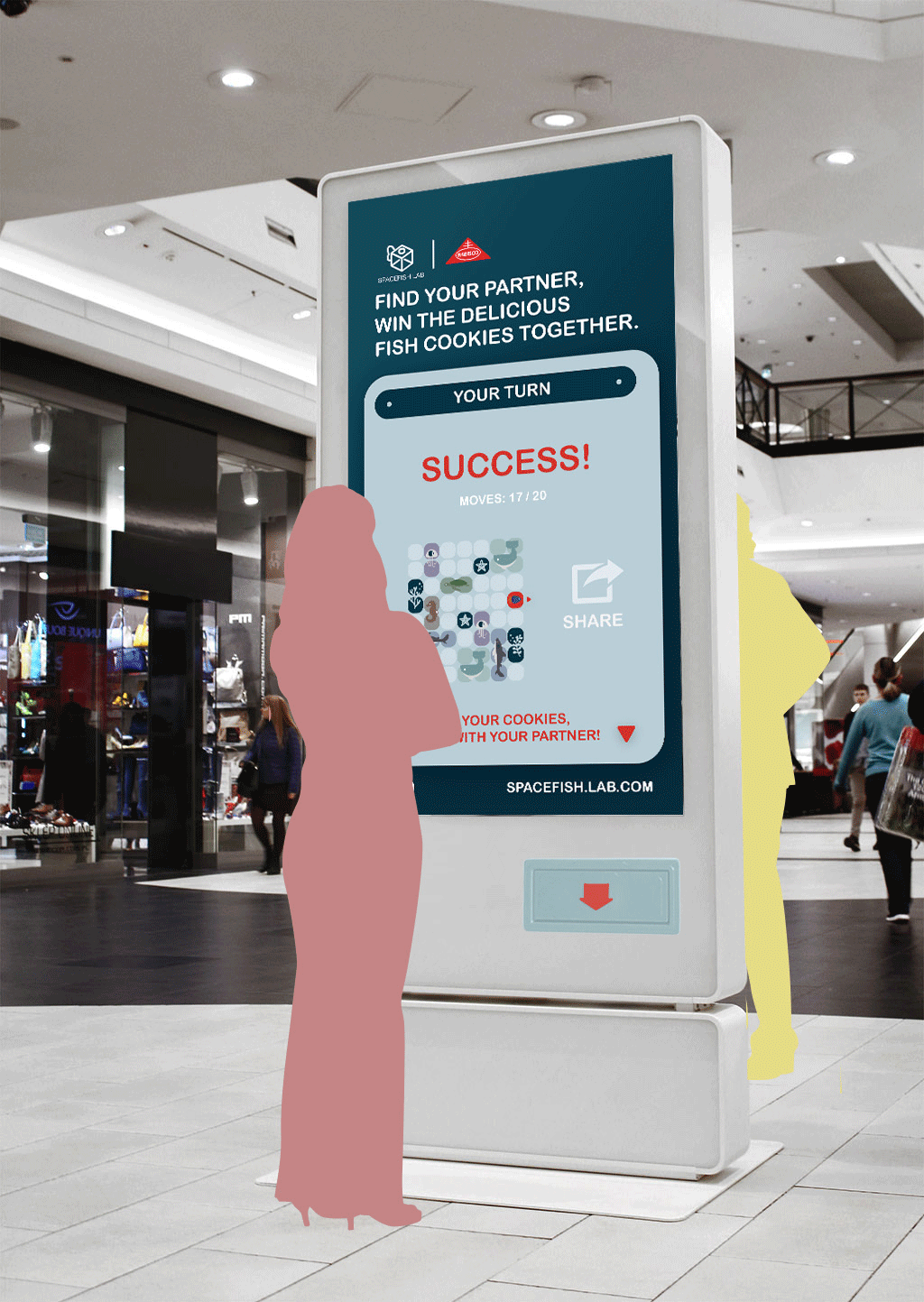 EXPERIENTIAL MARKETING
GAME
The interactive game is an experiment for improving people's connection. By collaborating with another person, the users can create a bond with the stranger.
​